Cocktails For When You're Feeling Blue 💙
There is a popular Ed Sheeran quote that claims the bar is where people usually go to mend their broken hearts. Berg, (Brand Ambassador and mixologist for Diageo) agrees with this, as he shared in this interview that some of his memorable moments at the bar have been with people who recently experienced some kind of loss. This doesn't appear farfetched when one considers that TV always portrays the bar as a form of escapism protagonists use in times of grief. Mad Men's Don Draper took his a little far and took his bar everywhere; the office, at home, hotel lobbies as well as mistresses' apartments.
Despite pop culture's many problematic stereotypes, we will agree that there might be a link between liquor and pain. Here are some tips on the kind of cocktails you should totally indulge when you're feeling blue.
The drink was made popular by one of the best soap operas in the 90s, Sex and the City, and might be your go-to for pre-drinks while catching up with friends before a wild night out. While I make it a case not to overindulge sweet cocktails sometimes we all need a little sweet and more so in times of despair. If you're lucky enough to have a great mixologist concoct this cocktail, you'll notice a slight bitterness from the cranberry that classifies it as sweet and sour, rather than just sweet. In a way, you'll be getting the best of both worlds.
I particularly love coffee, and to top it off with a martini is to die for. This is a cocktail for when you need a fast pick me up and don't want to leave home. You can make it yourself, store in the fridge, and slowly sip as you binge your favourite TV show. All you need is coffee, vodka, and a syrup.

Interestingly, Dick Bradsell, the lad responsible for the invention of the iconic London Bramble, created the cocktail at Fred's Club, London during the 80s for a young lady who requested a drink that would "wake [her] up, and then fuck [her] up." He recounts that "the coffee machine at the Soho Brasseries was right next to the station where I served drinks. It was a nightmare, as there were coffee grounds everywhere, so coffee was very much on my mind. And it was all about vodka back then – it was all people were drinking."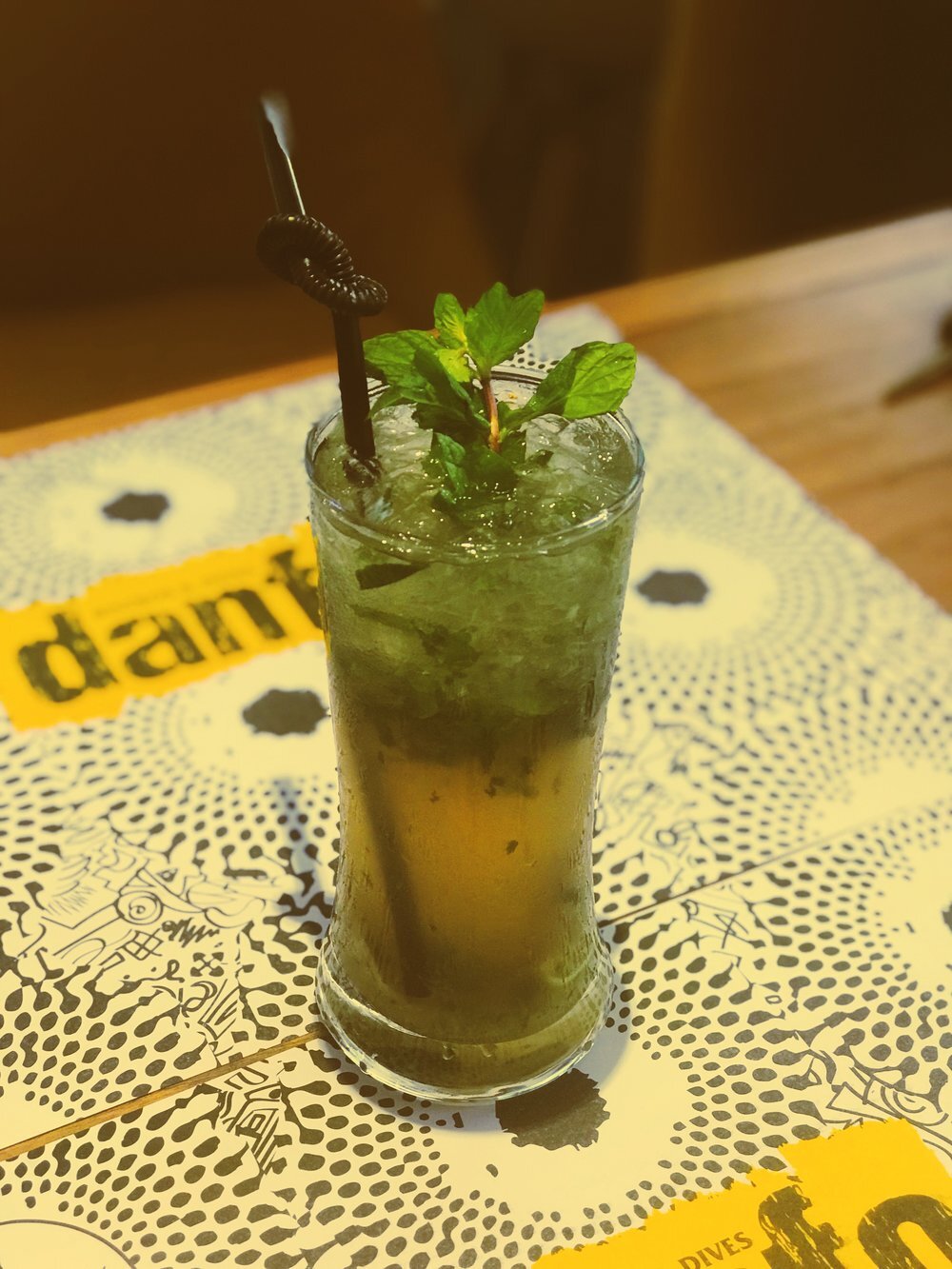 Despite the mojito's poor reputation as a drink for weaklings and newbies, it remains a comfort drink for many. I consider it the coffee of the cocktail industry. It's versatile enough for brunch, late work meetings, or even alone at any bar. The most exciting detail about mojitos is discovering the type of rum in it – whether it's spiced, molasses or just plain rum. The mint also gives you an illusion of freshness and who doesn't want to feel refreshed when they're really going through it?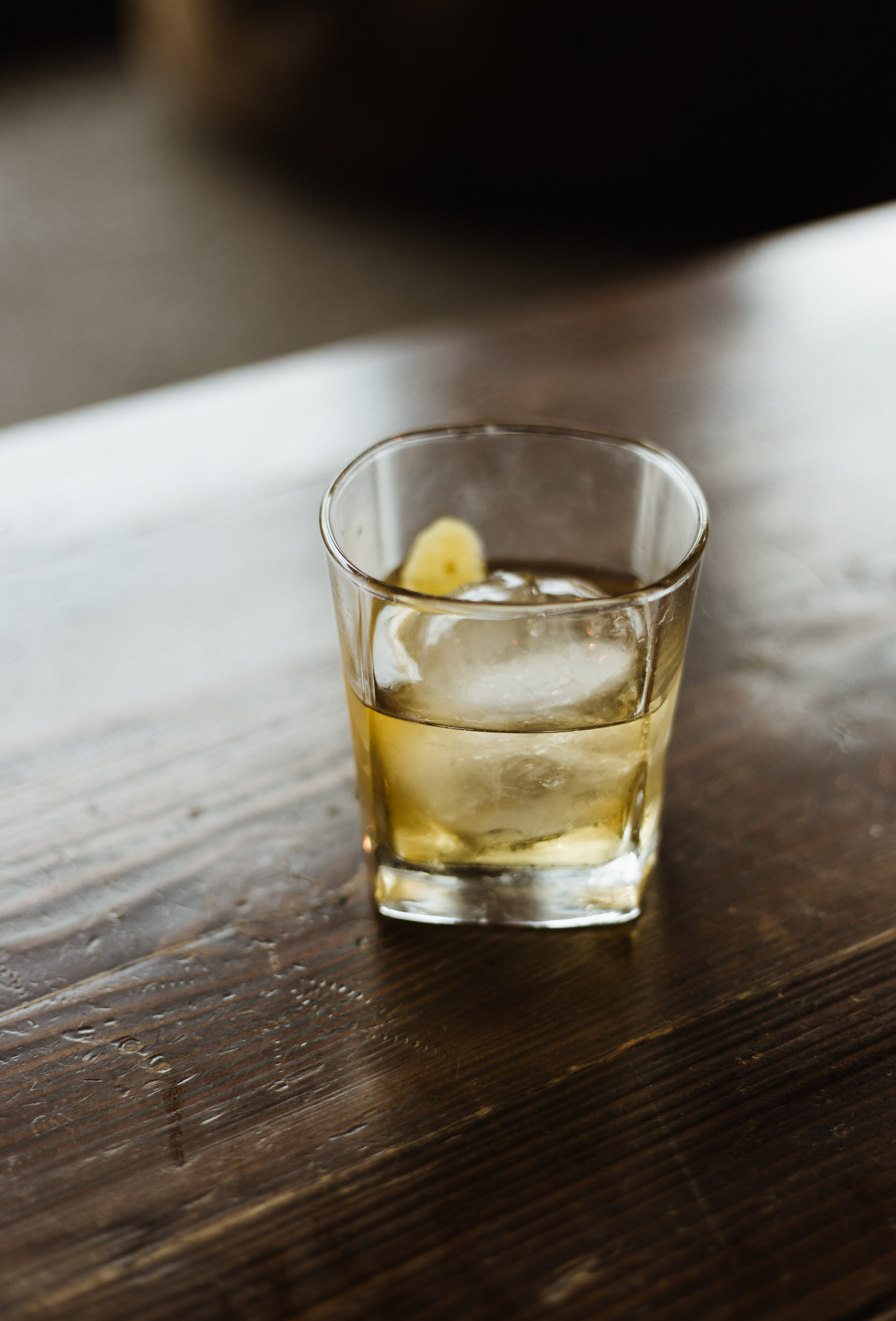 The only spirit you should drink straight is whiskey. Drinking vodka and gin straight might just be overdoing the whole dark and twisty thing, but whiskey works perfectly fine here. There's just something about having it the old fashioned way – muddled with sugar, bitters, and citrus served on the rocks. The Old Fashioned is an adult drink and if we've learnt anything about adulthood is you need a constant avenue to decompress. Rumour has it that when things get tough on Wall Street, the Old Fashioned is usually the way to go.
I normally wouldn't recommend this drink because Lagos has shown me all the horrible variations of the Long Island. Unless you have a particular bar that has a recipe you love, I recommend you instead put all that sadness to creative use by mixing your own Long Island. A drink that has a much higher alcohol concentration (at 22%) than most highballs isn't something to have just anywhere. Remember, all you need is vodka, tequila, light rum, triple sec, gin, and a splash of cola.
ICYMI, Lagos Cocktail Week is back and EatDrinkLagos is a media partner. This year, after the seminars and the business side of things, is done, in the evening, Lagos Cocktail Week will host a Cocktail Village. Each bar in the Cocktail Village will serve a unique signature cocktail.
Your wristband which costs N2000 entitles you to 5 cocktails in the Cocktail Village. We're not doing the math for you because we know you're very smart. Sounds like a good deal yeah?
Get your Cocktail Village Wristband online and we'll see you there!