Hey Eater! Came to Lagos
This weekend was an exciting one, because we've been following Hey Eater and @didunho for a couple years now and we finally got to attend one of her events. She mostly hosts pop up events in London where she's based and has only held one other event in Lagos before now, so when we saw something was happening in Lagos, we were over joyed. Our excitement was so much so, that we decided to reschedule Trivia Night to Sunday over its usual Saturday slot.
We ordered one of each thing from the menu below.
We figured it'll make sense that way because we'd get a chance to try everything and split it between ourselves. A good idea in theory but in real life as you can see the portions were pretty small.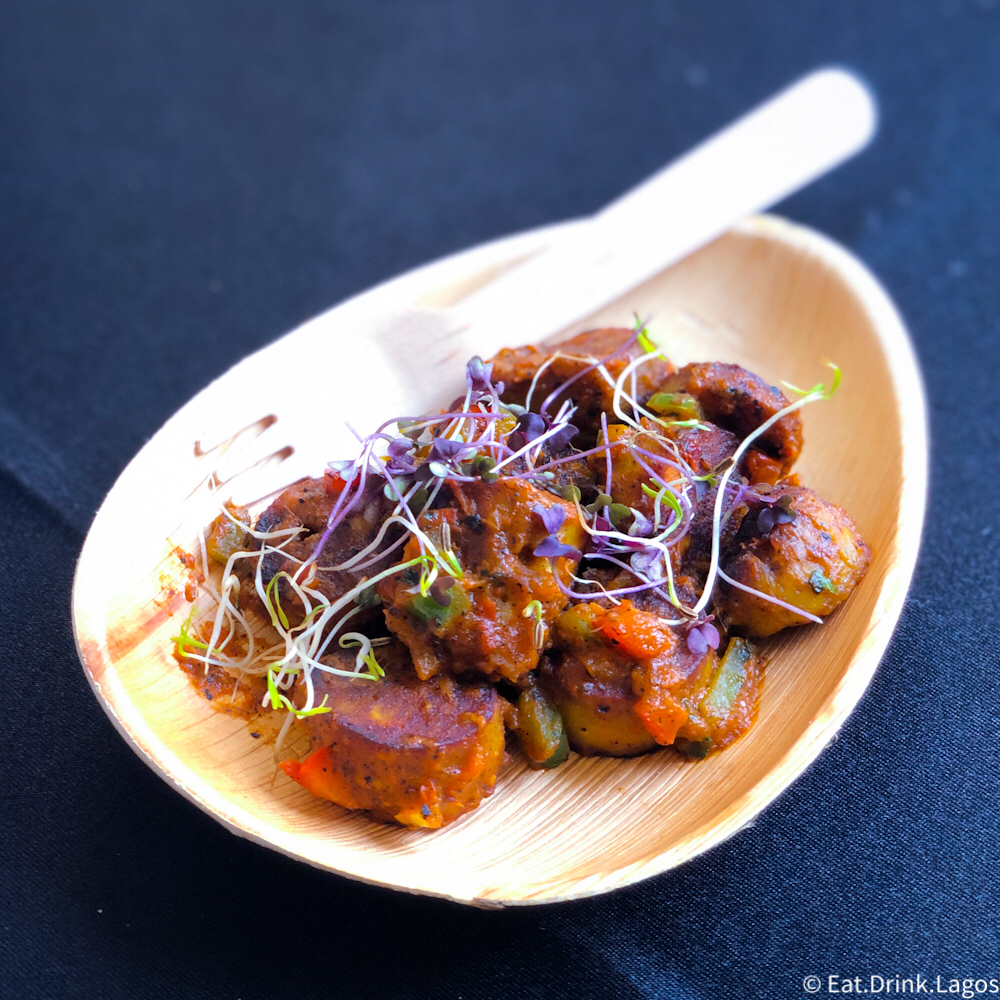 plantain gnocchi, roasted pepper sauce, basil, mixed leaf salad