Meet the Vendors: What's on the Menu for Jollof and Other Things
We are now just over three weeks away from Jollof Festival: Jollof and Other Things at Muri Okunola Park. We previously shared what to expect from this year's edition of the event, and how it is stepping things up even further from the inaugural event in Jaekel House.
This year's festival will have the finest culinary talent on site. The theme encourages creativity with all kinds of Nigerian food, and the vendors are taking it on with gusto. The first batch of announced vendors includes established favourites like Mo's Jollof, Delicioso Mobile Chefs and Limehouse Cocktails, to new gems like Shaun's Pops, WeHeartBonBon and The Cocktail Factory.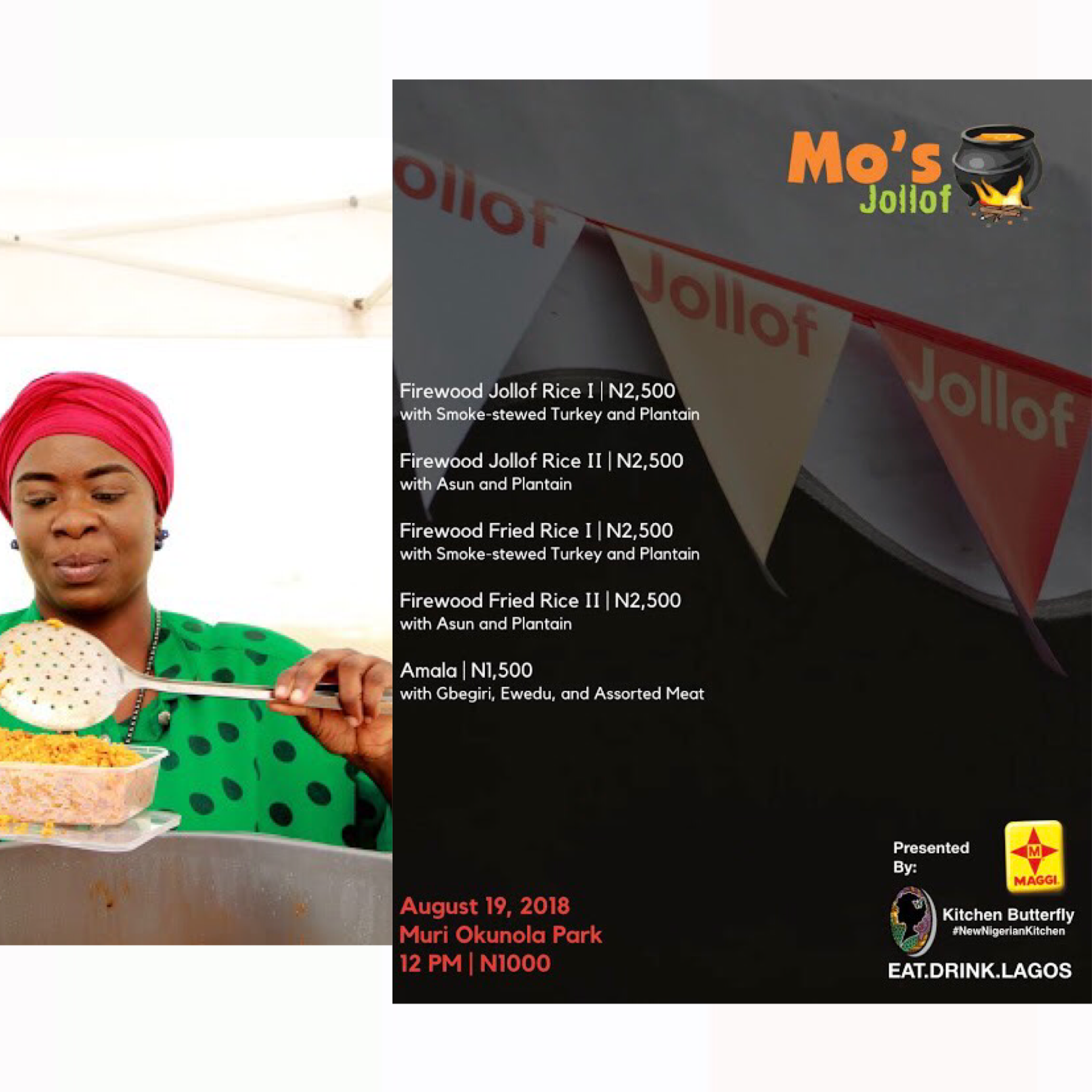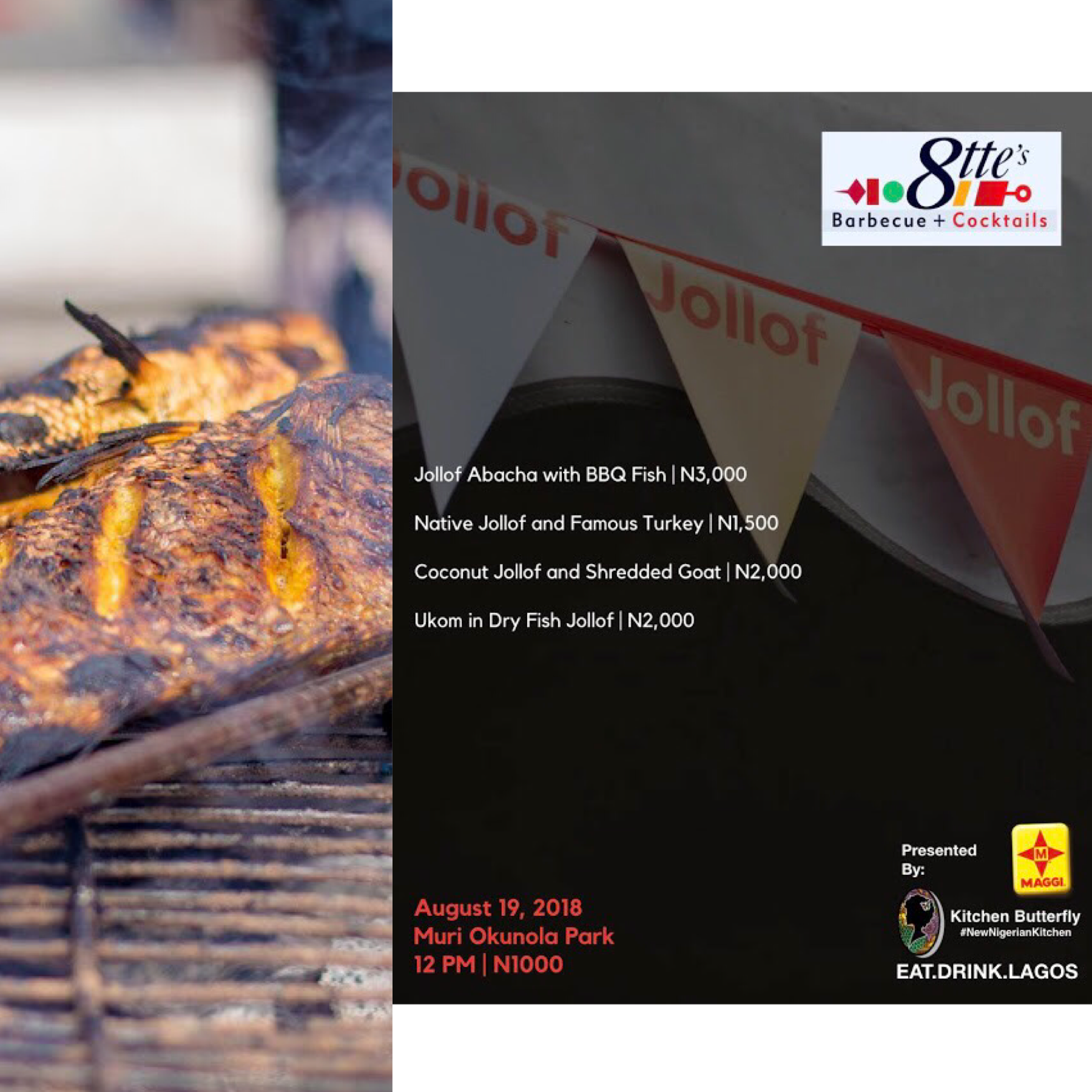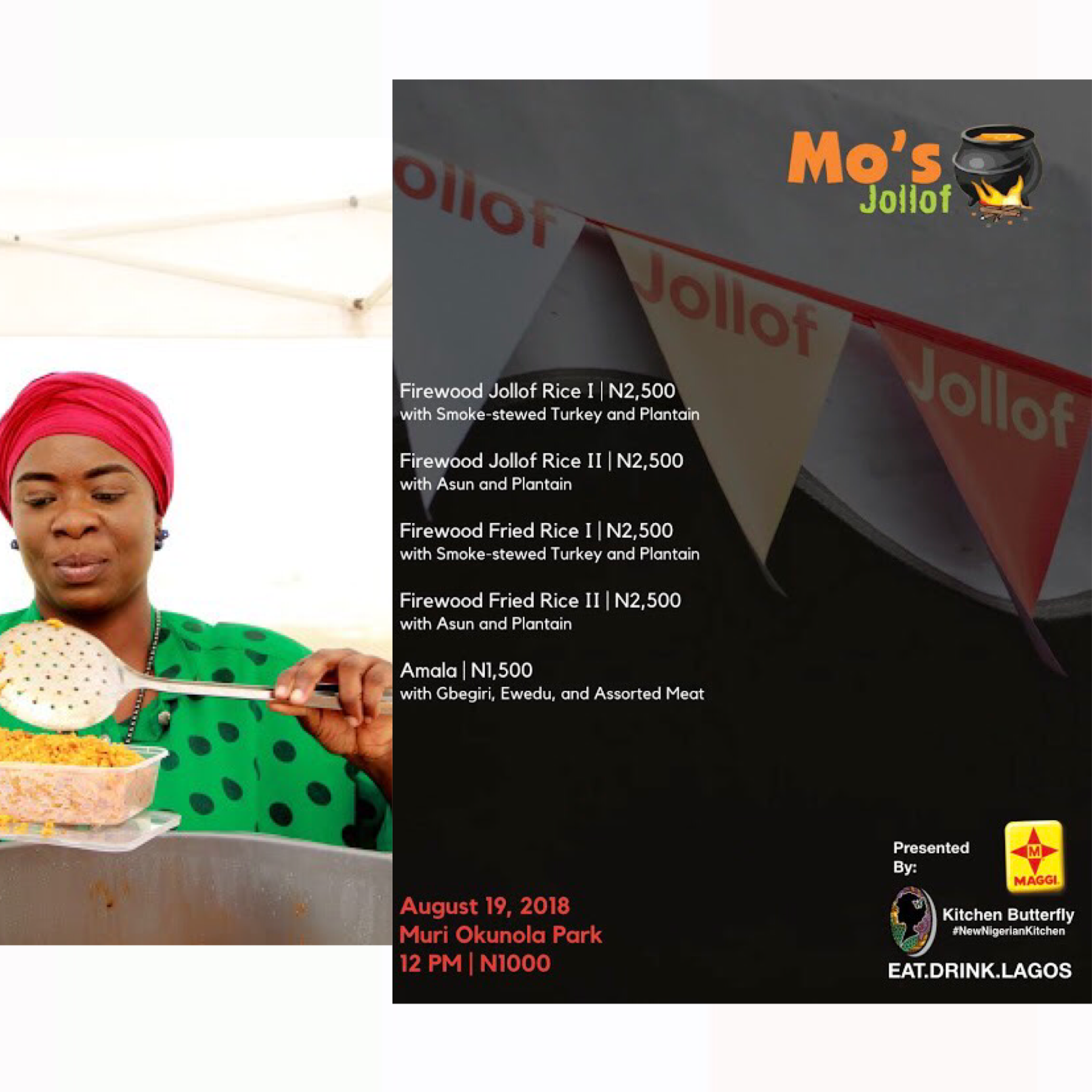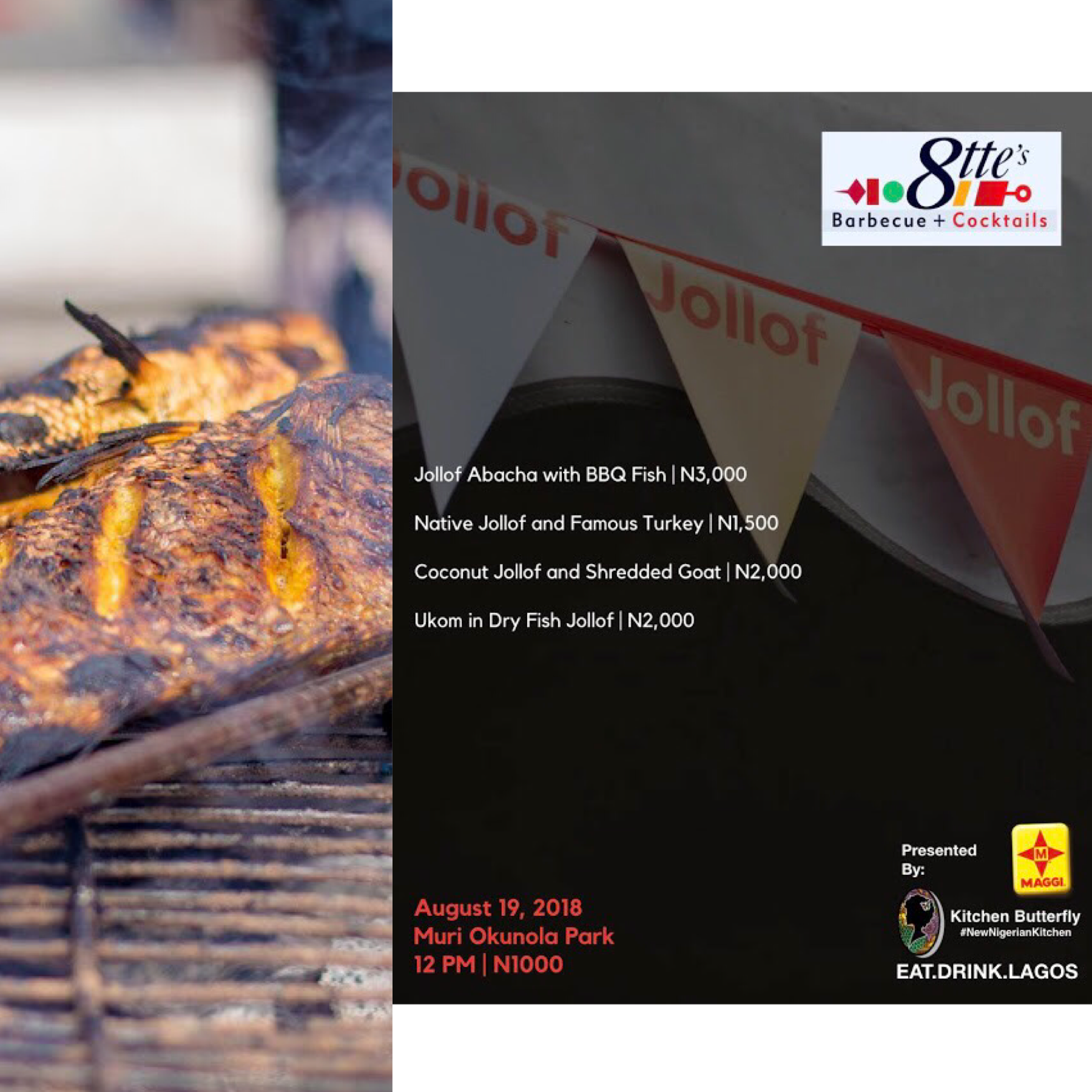 If you were at JOLLOF last year, you know you can expect some delicious and creative takes on Nigeria's dish. It wouldn't be JOLLOF, if you didn't. Captain Licious is combining the best of multiple worlds - they have seafood jollof, 'chikwobi' and Ofada fried rice on the menu. Mo's Jollof will be serving scrumptious authentic firewood jollof rice, with various options of smoke-stewed turkey and plantain to go with it. Both Mo's Jollof and Buka2Go have freshly made amala with ewedu and gbegiri on the menu- don't miss it. Buka2Go is also expanding the scope with their Senegalese jollof and Ofada jollof rice at very affordable costs. Ette's Barbecue is flipping the script with jollof abacha, coconut jollof with shredded goat and more.
For Nigerian barbecue and grills, Nasco Grills and Delicioso Mobile Chefs have you covered. From ribs to gizdodo sticks to the alluring sounding 'Ebute Metta Sliders', all your meaty desires will be met. Delicioso is back with their smoky, tasty asun, BBQ guinea fowl and bush meat, with a wide variety of affordable sides to choose from. Jollof and Other Things will also have some flavours from the rest of the world- Sub Delight will offer brown rice and deli wraps, while The Burgundy Stove will be serving New Orleans fish strips and Korean street chicken.
Need something to cool you down after all that flavour-filled fieriness? There are several vendors who will have alcoholic and non alcoholic chilled drinks available. Shaun's Pops has scrumptious, homemade, preservative-free passionfruit, chocolate hazelnut and mojito popsicles. The Slush Queen will be on deck with cocktails- the 'Jollof Digester' sounds like a treat- and icy treats for kids. Big Fish Cocktails has the Amarula Martini while The Cocktail Factory will have their gorgeous strawberry daiquiri on offer, as well as their 'Zoborita' and 'Orijinality' original creations. Bubbletii will be serving their unique, juice ball-filled iced tea drinks.
Support smaller, homegrown businesses with our artisan vendors who will provide goodies to take home. Oh So Nutrition has yummy cookies, pressed juice and granola all made with Nigerian materials. The Juice Lady has tasty, healthy bottled juices such as the 'Earth & Spice" and "Beetle Juice" drinks, starting at N500. Namii will be selling their healthy, modern tigernut (Kunun Aya) based snacks and beverages.
Hungry for something sweet? From cotton candy and banana bread to soft serve and milkshakes, there are many confectioners on site to suit your sugary needs. WeHeartBonbon has a variety of gorgeous fruit and cheese cakes and bread, starting at just N250. Victoria Treats will put smiles on everyone's faces with their marshmallows, waffles and candyfloss. Hans and Renee are back with their acclaimed Naija inspired treats, Moo Diary has a variety of alcoholic and non alcoholic milkshakes and 308 Patisserie hass a range of envelope pushing desserts- chin-chin apple crumble, zobo waffles and more.
More vendors will be announced in the coming weeks, with almost every type of Nigerian inspired-dish imaginable across their menus. Follow EatDrinkFestival on social media to get instant updates on vendors, ticketing and all other information Jollof related.