Moorhouse Is Perfect If You Don't Know Any Better
L'Aquarelle @ The Moorhouse Hotel
1 Bankole Oki Road, Ikoyi, Lagos
FOLLY: I used to come here quite often a couple years ago, their club sandwich was bae and my family was in love with it. Visiting it for this review was like running into an old friend and noticing they've kinda flourished without you. The hotel is more beautiful than I remembered, especially the lobby and the bar area.
NOSA: Might not be a popular opinion, but I actually think Moorhouse is the best hotel in Lagos. Only The Wheatbaker comes close. We get lots of "my expat boss/friend is visiting" emails, if you're one of those types, get your people in The Moorhouse.
(Oh...it's also a great spot to keep your side piece if you're a cheating Nigerian man. They're very discreet)
FOLLY: Maybe it's cause we visited during the day, but most hotel restaurants' in Lagos have a horrible dim, mood lighting so the natural light here was a pleasant surprise.
NOSA: Hotel restaurants swear they double as clubs.
FOLLY: The starters on their main menu were quite boring (only soups and salads) so we ordered the Yuca Chips and Chicken Suya their bar menu as starters.
NOSA: The menu is pretty damn boring.
FOLLY: And ginormous. And dirty.
NOSA: Also, Fun Fact: Yuca chips are actually Cassava chips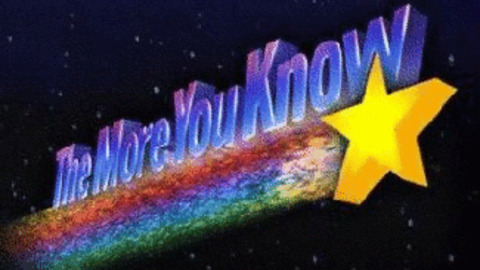 FOLLY: Man, I don't know what I was expecting from Yuca chips as there was no description, but between you and me I didn't expect plain yam chips with ketchup and mayo.
NOSA: What a betrayed!
FOLLY: For what it's worth, these were some well-fried yam chips, neatly cut and fried in clean oil. Yup, I'm rolling my eyes at myself too. But you see that chicken suya there, that one is unforgivable.
For my main, I didn't learn from my experience at the Intercontinental and I ordered the Kingklip fillet that was supposed to be served with a risotto.
NOSA: While I got the house special, the Beef Rossini
FOLLY: That is NO risotto, fam. It wasn't even the stubby risotto rice, this was long grain rice with cream tossed in. I should have sent it back but I didn't cause our food took a very long time to arrive and I was famished at this point, so I accepted it as their best effort.
NOSA: Yeah, I agree. It was more "white rice" than risotto.
FOLLY: On the fish, the lemon butter sauce was really good and I mixed it with the risotto to moisten that up a bit.
I had the option between pan fried and grilled fish and I chose pan fried. Overall, the fish was okay, I liked the edges because those parts were really crunchy.
NOSA: My beef Rossini was a wee bit disappointing; the second time I've gone with steak at a hotel restaurant in the last week and failed. No more for me.
The problem wasn't how it was cooked because they made it medium rare just like I asked. The real problem was the quality of meat and I'm blaming Buhari for it. Meat is on the "Not valid for FX" list, right? So yeah, Emiefele, it's your fault too. And Ben Murray-Bruce also because I know #BuyNigerian is involved.
Jokes aside, someone in the Ministry of Agriculture or whatever needs to look into why Nigerian cows provide pitiful beef.
Seriously.
POSTSCRIPT
FOLLY: It's a really nice space with average food. Thankfully, the average food isn't exorbitantly priced.
NOSA: Eh, it's ok. If you're staying in the hotel, why not. Otherwise, just get a drink from the bar and sit by the pool. The restaurant isn't worth a trip here.
VERDICT
DAMAGE
Beef Rossini - N8600
Chicken Suya - N2600
Yuca Potatoes - N1700
Kingklip Fillet & Risotto - N5600
PARKING
It's a hotel, so there's parking