Eat.Drink.Travel: IKOYI (London)
I, Folly, was actually going to come to London without going to Ikoyi but Nosa wouldn't have it. He instructed me to visit and come back with a post for the blog. Ikoyi is a newly opened restaurant in St. James's Market. They offer "a modern twist on authentic West African flavours."
I made a rezzie because I didn't want to bring my Nigerian nature of just showing up at restaurants but I couldn't get one for my preferred time so I picked the alternative. So, color me surprised when I walked in to a nicely decorated but empty restaurant.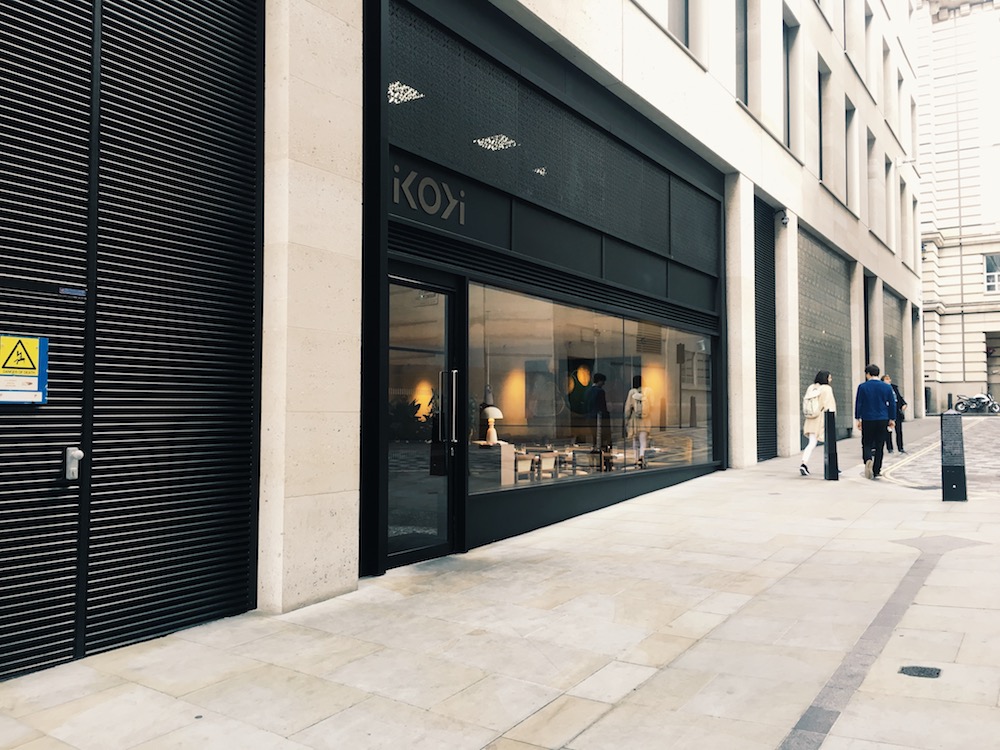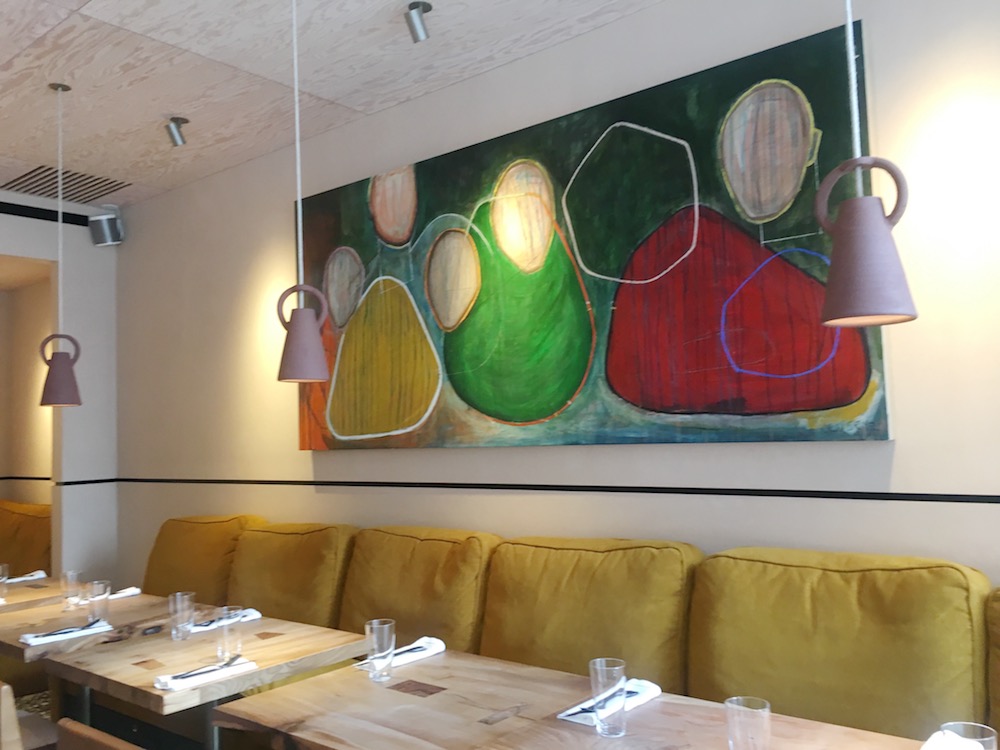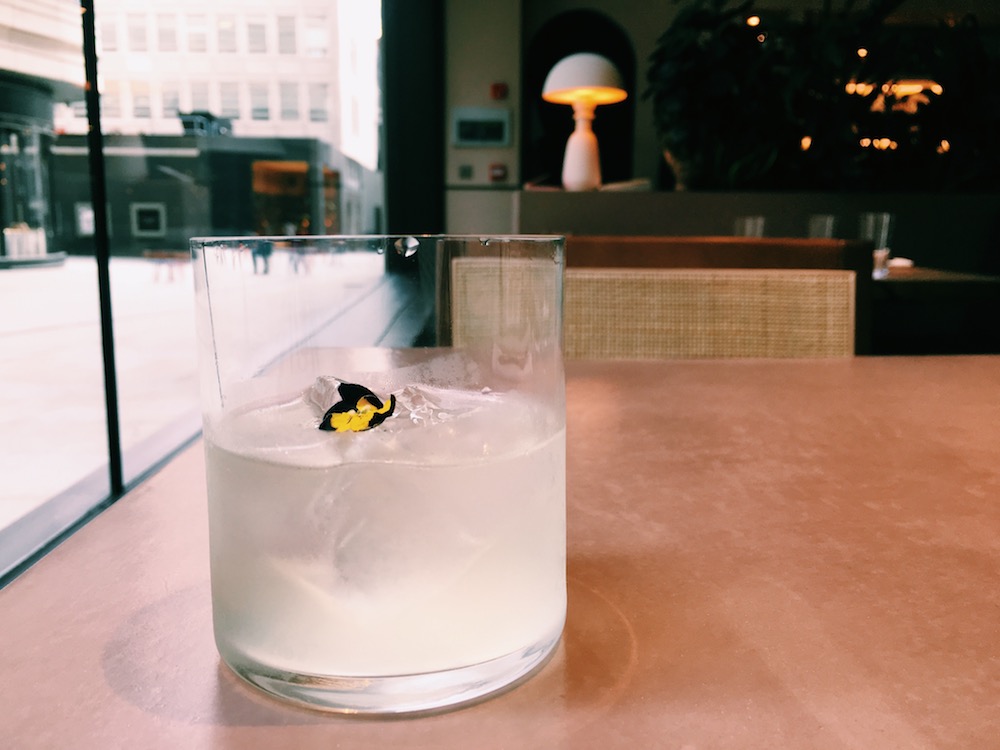 Anyways, by the time my main course arrived more diners had also joined me - a mix of Nigerians and non Nigerians. The hostess was also calling people to inform them she could only hold their table for an additional 10 minutes after their reservation time.
I was initially going to order the Ikoyi Chapman - a blend of Hibiscus, Guava and Passionfruit, which is obviously not the chapman you know and love but the waiter somehow convinced me to order something else.
Funny story, an older Nigerian lady in the restaurant took it upon herself to tell the waiter "this is not Nigerian chapman oh but I'll try it".
So yeah, I had the Palm Punch - rum, palm wine, tiger nut and spices. The tiger nuts are steeped in the liquor. As the waiter had kinda ordered it on my behalf he checked in on me whether I liked it and I was honest that I didn't, so he took it back to adjust. He said he just added a bit of sugar but it made all the difference because the tiger nut was a bit too aggressive in the first iteration.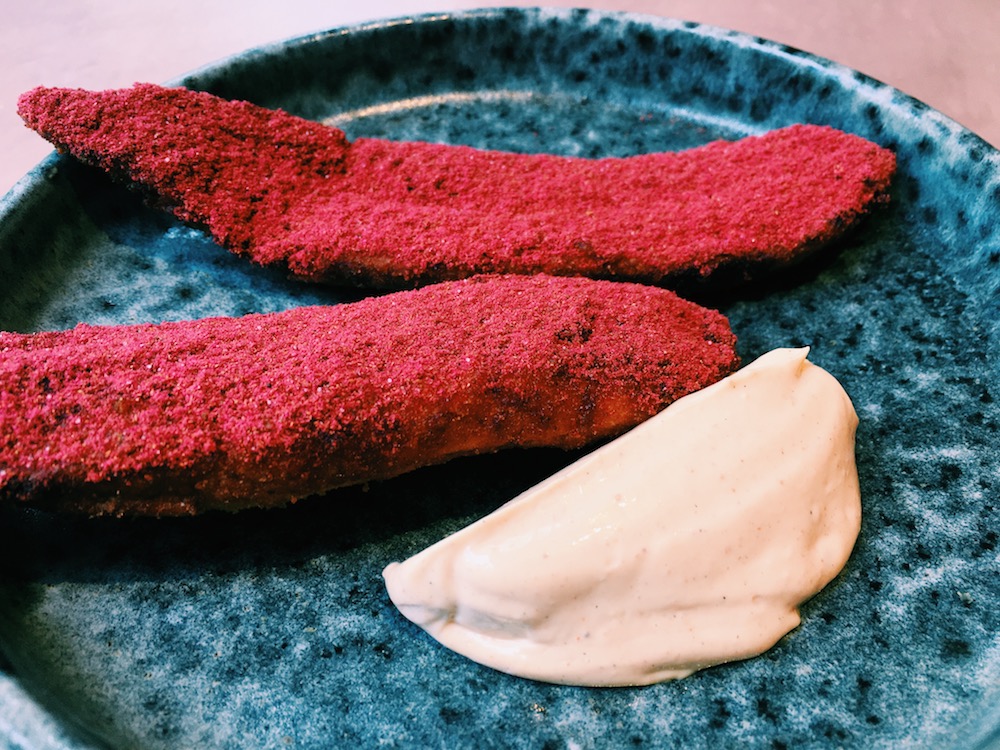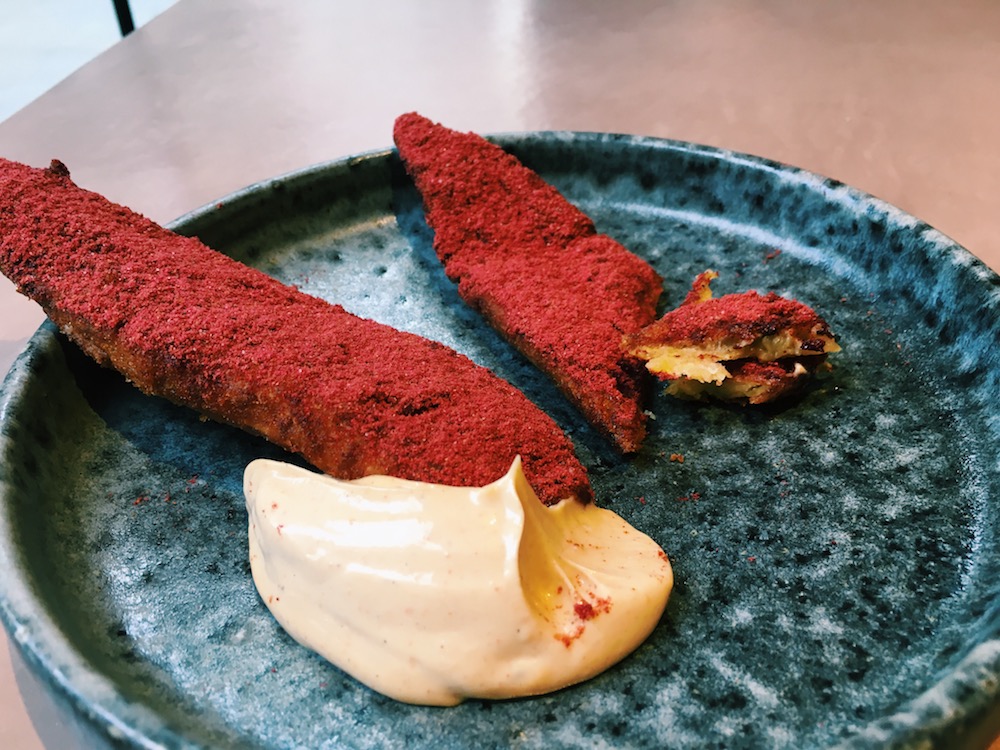 To eat, I had Buttermilk Plantain & Smoked Scotch Bonnet and Wild Nigerian Tiger Prawn & Banga Bisque. If you visit Ikoyi, you should definitely try the buttermilk plantain even if just for the scotch bonnet emulsion. I want that on every sandwich I eat from now on. My pedestrian self wishes I could buy it in a bottle and use it as a dipping sauce for chips.
The star of my experience was the Banga bisque. The funny thing is I've never had Banga soup but crab and tomato-basil bisques on the other hand used to be my ish. I think that's a good thing because I could enjoy this for what it was without comparing it to Banga soup. I also don't think that's what the chefs were going for in creating this.
I noted the freshness of the prawn even though it had come a long way. The kale on the plate was a little crispy and charred, I don't know if that was by design but I did love the smokiness that it added to the plate. The yellow thing in the middle of the soup is corn grits. It can be closely compared to a chunky ogi/pap.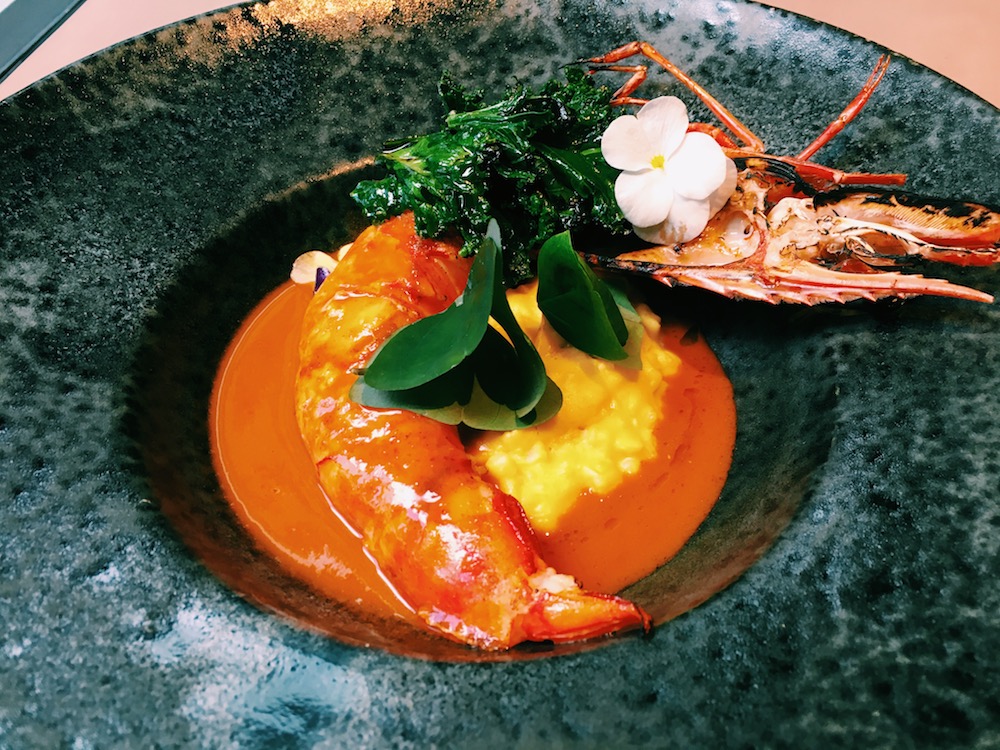 I didn't order dessert because I wanted something sweet after everything I had but the dessert options appeared to be savory. I ran into someone I knew and she highly recommended the Pumpkin & Egusi so I guess you can try that out if you dine at Ikoyi.
Recommended dish: Prawn and Banga Bisque (£29)