Menus, Parking, and Everything You Need to Know About Our Jollof Festival
JOLLOF is almost here and in typical EatDrinkLagos fashion, we've built a little map to guide you on the day.
From long ATM queues to vendors not having POS, payments have been a bit of a challenge at our events. To streamline payments at the festival, Nigerian FinTech, Flutterwave, will be our official payment partners.
Vendors at the festival will have their rave product. Rave accepts payments from:
Bank accounts
Mastercard
Visa
Discover
Verve
MPesa
American Express
Tigo Cash
MTN & Airtel Mobile Money
A lot about the festival still seems unclear, so we have also put together a short FAQ for everyone planning to attend the event:
WHEN IS THE FESTIVAL?
This Sunday.
WHERE IS THE FESTIVAL?
The festival will be at the historic Jaekel House at the Nigerian Railway Compound, Ebute-Metta.
HOW MUCH ARE TICKETS?
Tickets are N1000, but you can get them for N800 if you purchase online HERE and enter "EARLYBIRD" at checkout.
Oh, and kids get in free.
WHO CAN I CONTACT ABOUT TICKET QUESTIONS?
If you need assistance purchasing a ticket, have questions regarding payment or if you need your tickets resent to you, please shoot us an email at info@eatdrinkfestival.com
ARE TICKETS REFUNDABLE?
Tickets are non-refundable
WHAT IS PARKING LIKE?
Not going to lie, it's a bit tricky. If you've been to to the Railway Compound, you know what I mean. But we've figured it out and built this nifty parking map.
If you're worried about the walk, there'll be a Keke shuttle from the parking spots.
If you don't want to park at all, our transport partners, Taxify, will be providing some help and they'll be at the festival to assist. New and existing riders get NGN 2000 off with the code JOLLOF.
WILL THE FESTIVAL BE CANCELLED IF THERE IS BAD WEATHER?
We will be out there rain or shine. Weather contingency plans are in place.
ARE CHILDREN AND PETS ALLOWED?
Definitely. There'll be a couple of games for the little ones too. But please, watch your kids because this is Nigeria and people are weirdos.
WHAT FOOD SHOULD YOU EXPECT?
We placed a premium on creativity with the menus and unlike #EatDrinkFestival, we hand picked the vendors for this event. You can check out the menus below: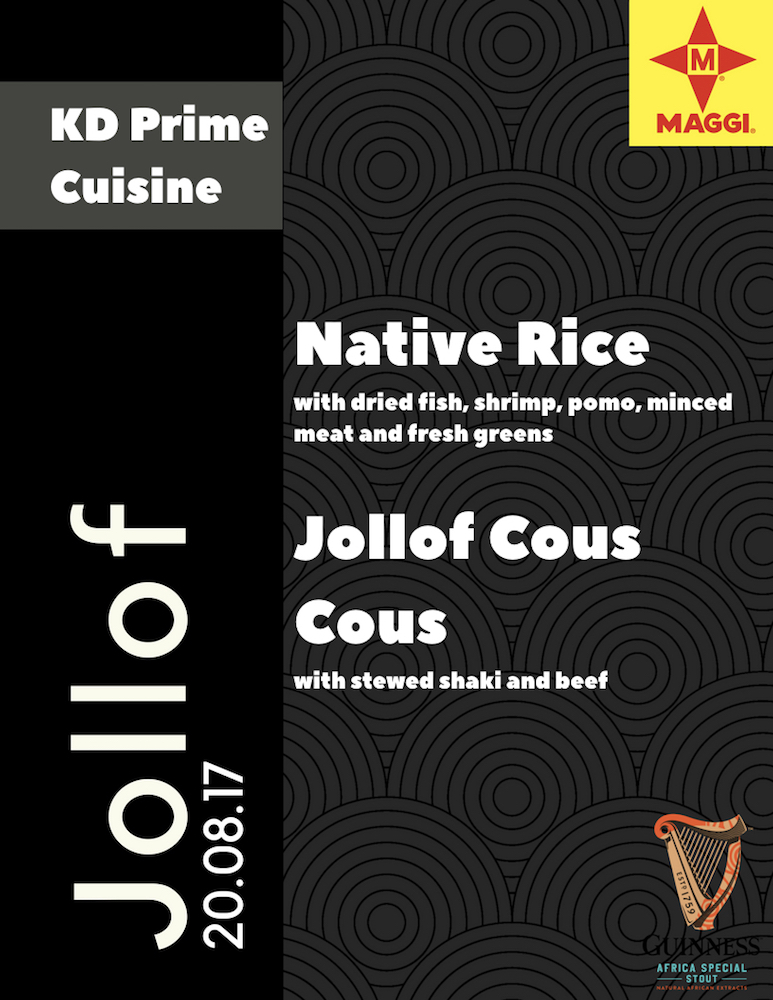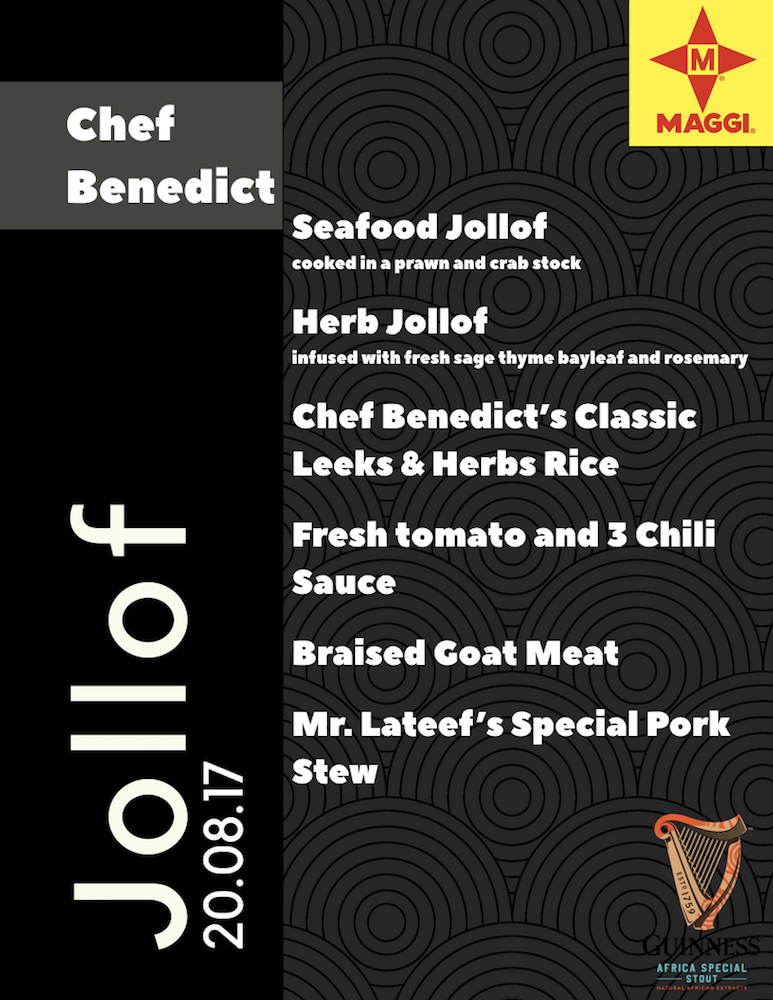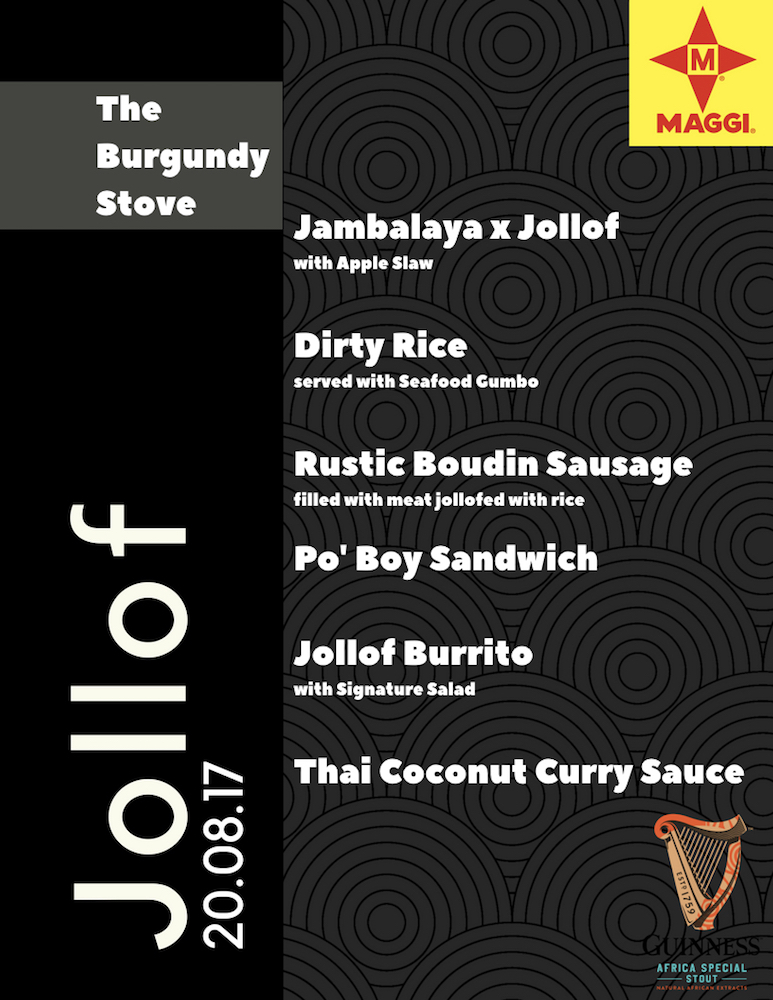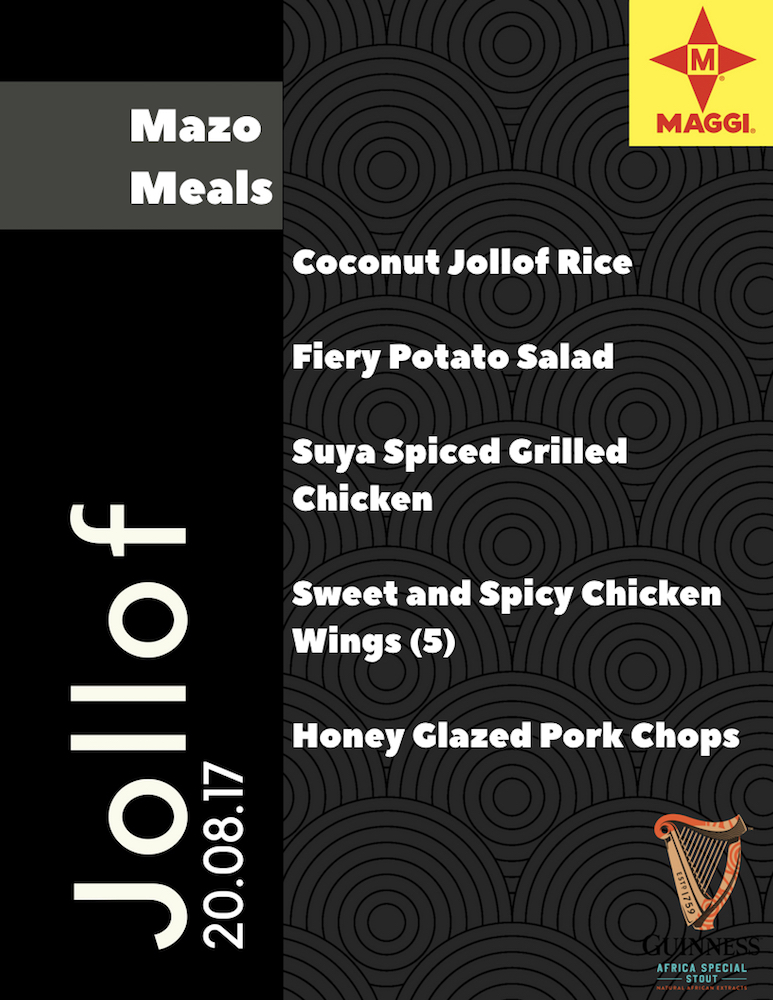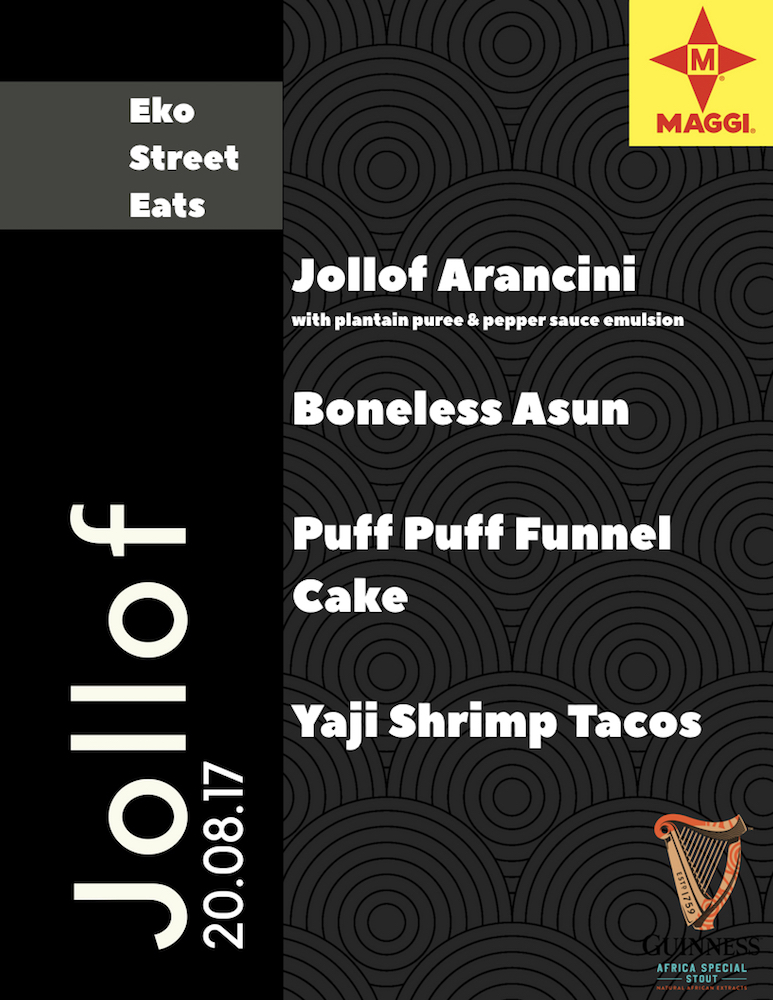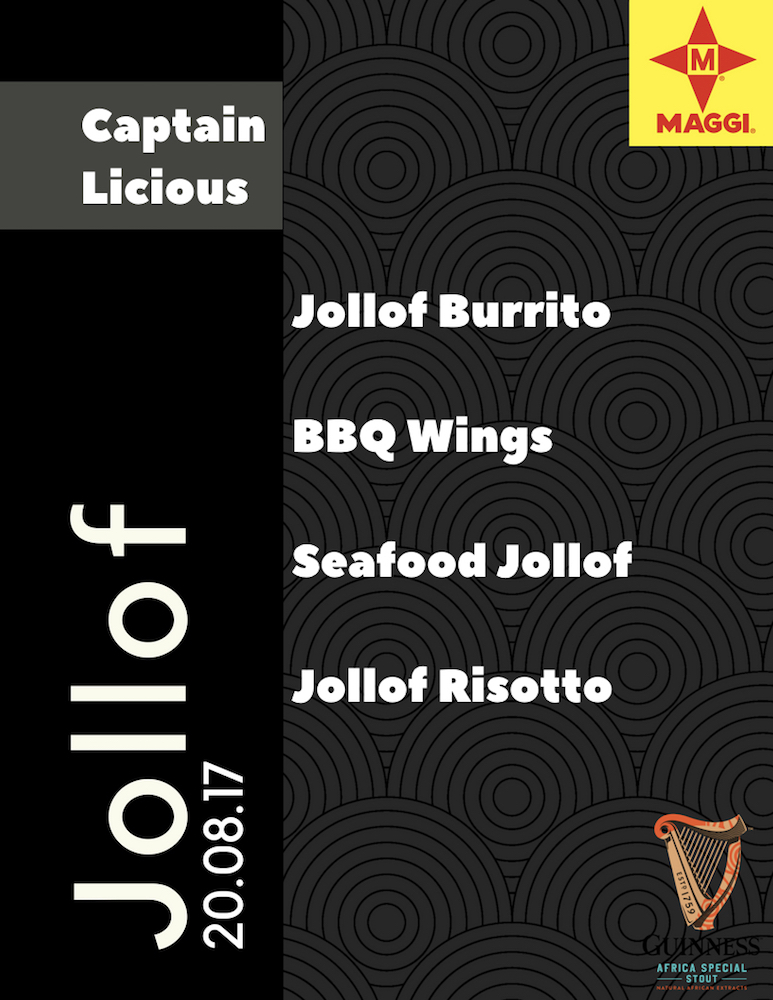 Beyond the food, expect a couple of your favorite cocktail vendors and the Hans & Rene cart. Guinness Africa Special is setting up shop at the event and giving all attendees free samples.
Also, if you were at #EatDrinkFestival in December, I'm sure you caught the Maggi Jollof Bar. They'll be back again for JOLLOF because duh, it's a Jollof Bar.
If you have more questions, drop a line in the comments and we'll respond.
See you all on Sunday!